Has anyone heard of the Olsen twins fashion label 'The Row'. I have recently been in love with their style, and their boho chic fashion style, so I decided to look at their fashion label.
The pieces they design are very different, and contain lots 'clean lines, fine fabrics' as stated on the website, and looking through the clothes I couldn't agree more! There is a lot of basic, geometric pieces with limited amounts of patterns. The thing that makes the clothes so unique, however, is the shape of the clothes. From high neck lines, to symmetrical shirts, and mid-calf pants, the clothes are very much 'Olsen'.
Take a look through some of the clothes from their Pre-Fall 2012 collection: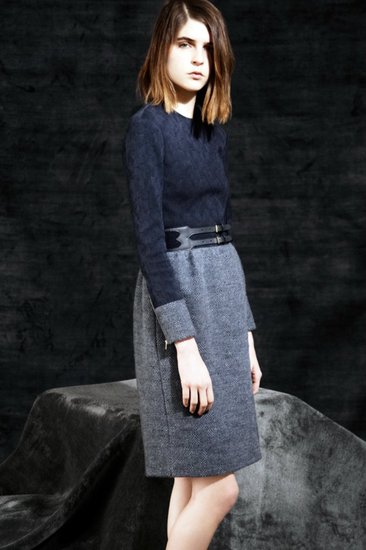 So, what do you think? I think it's a mix of mod fashion and a little twinge of the 60's fashion.
Tell me your thoughts!